Visit the Zimmer Museum in Lier
Visit the Zimmer Museum in Lier
MONDAY

CLOSED

TUESDAY

10:00 - 12:00

13:00 - 17:00

WEDNESDAY

10:00 - 12:00

13:00 - 17:00

THURSDAY

10:00 - 12:00

13:00 - 17:00

FRIDAY

10:00 - 12:00

13:00 - 17:00

SATURDAY

10:00 - 12:00

13:00 - 17:00

SUNDAY

10:00 - 12:00

13:00 - 17:00
A visit to the Zimmer Museum can be combined with a snack and a drink in "De Zimmer", which is located in the Zimmer Tower complex. Opening days and hours depend on the season.
Zimmerplein 19
2500 Lier
Belgium
The visit includes the Zimmer Tower with "Jubilee Clock" and "Astronomical Studio", and the Zimmer Pavilion with the "Wonder Clock". An audio system allows a choice of four languages: Dutch, French, German and English. The visit takes 40 to 50 minutes. In the context of time and space, an introduction is given starting with the "big bang" and then, via Zimmer's cogwheels, another view is given of modern electronics for measuring time.
Two publications are available for sale at the desk: a limited overview of the most important bells and a comprehensively illustrated book on the Zimmermuseum with more than 200 pages.
Why these low entrance fees? 
In line with Louis Zimmer's philosophy, we deliberately keep admission prices low. After all, Zimmer wanted to stimulate the interest of as many adults and children as possible.
A visit to the Zimmer Tower is therefore more than worthwhile!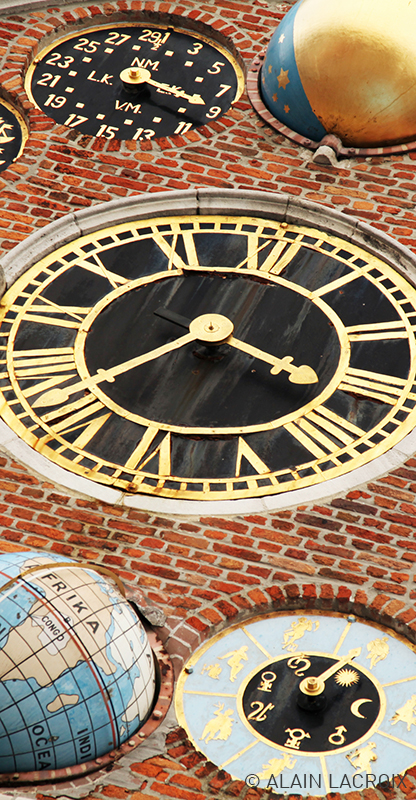 We want to make the museum visit as pleasant as possible. Therefore, the following guidelines apply:
Reservation is recommended but not compulsory. This can be done by telephone on +32 3 800 03 95 or via e-mail on reservering@zimmertoren.be. A reservation is only final after confirmation.
We limit the number of visitors every 20 minutes to make your visit as pleasant and peaceful as possible.
You can pay for your ticket and a purchase from the shop in cash or contactless via Bancontact.
Via QR codes you will receive more information in four languages (NL, FR, EN, DU)
Stick to the fixed route and follow the advice of our museum staff.
Reservations can be made for times between 10 and 11.30 am and between 1 and 4.30 pm.
We are closed on Mondays.
Enjoy your visit!
Discover the Zimmer Tower